"Unapologetic marketing truth-teller..."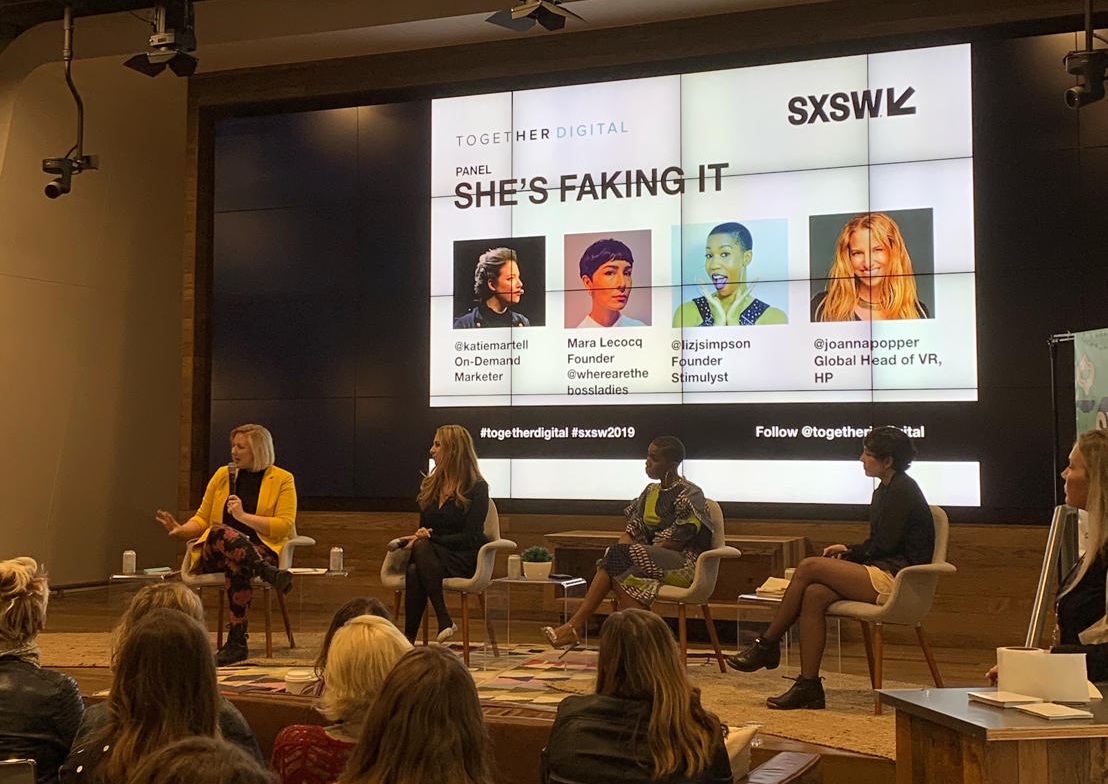 "She's a burst of energy and colour to any speaker line-up, and I would highly recommend her for any marketing & sales event. A brilliant marketer who cuts the BS in favour of clear, usable strategies."
"Katie's presentation at our 'Marketing to Women in the #MeToo Era' workshop was outstanding. She over-delivered on her promise to give our attendees thoughtful and practical tools they can use to apply to their marketing programs.

Her delivery was smart, funny and entertaining. And her insights were spot-on and well-received by attendees, many of whom reached out after the event to say how inspired they were by her session."
"We LOVE Katie and can't recommend her enough for your events as a speaker.

Be prepared for authenticity and passion that will leave your audience feeling moved, motivated and ready for whatever Katie may be telling them to live for or fight for within their marketing strategy."
Marketing Was Never Supposed to Be This Way, TEDx
"Calling Bullsh*t on Faux Feminism in Marketing," Women in Digital National Conference
EMCEE, HOST, and MASTER OF CEREMONIES
You were a kick ass emcee. A thrill to watch you own that stage. - Kelly Mooney, IBM iX
Katie Martell, On-Demand Marketer
Katie Martell is an unapologetic marketing truth-teller.
Named "one of the most interesting people in B2B marketing," a "marketing expert to follow" and a top marketing writer on LinkedIn, Martell has been a millennial CMO, in-house rabble rouser, and the world's first "Director of Buzz." She now advises high-growth brands as an on-demand marketer.
Martell serves as the Executive Director of Boston Content, the city's largest nonprofit community of content professionals, and hosts the Explicit Content podcast with Enterprise Marketer, featuring direct and honest conversations about marketing.
With a distinct opinion about the world of marketing, Katie is a frequent speaker and emcee at conferences including TEDx, INBOUND, and MarketingProfs.

Follow her on Twitter @KatieMartell and subscribe to The Worlds Best Newsletter at Katie-Martell.com
Book me:
"Katie's session was excellent, dynamic presenter and great material."
"Inspiring presentation - great energy!"
"Great speaker, actionable content. My favorite of the event."
"I loved Katie! She had so many ideas that we can put into action. I left so excited and inspired. I adored this session."
"A highly engaging presenter with terrific energy and charisma!"
"Best speaker of the show. Entertaining & informative."
"Not bad." - Dad